List of Actions - from our arrival , and on going - Most of were made by ourselves. First Results :
We can say we are :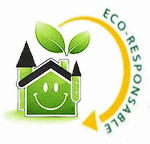 less than 120Kwh/m² /year
qualified as "better than very good", by thermic and performance specialists.
- positive -
in 10 years, the total of natural gas/heater volume by year , share by .. 2
in spite of a large occupancy of the rooms, all year long,
especially in cold winter with more heater for guests comfort

A great result for such a 500 years old House ..!
- realistic -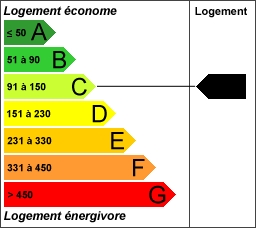 - possible -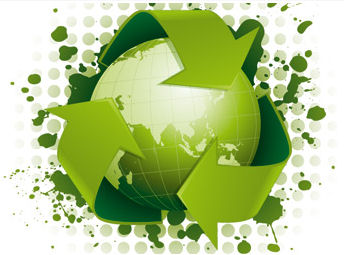 Management of Indoor temperature and heating
Bulk insulation works gradually done, over 10 years, have constantly increased to better manage / conserve heat, and now allow general use of the House, as comfortable during the winter:
Isoperimetric insulation interior, multiple shapes and materials (rock wool, polyurethane high density extruded polystyrene or condensed, vermiculite, composite multi-layered, sometimes, plus new woodwork, tapestries)
Hygrometric outside insulation of all the walls (more than 1500m² total surface , by our hands, just after cleaning walls --> and with a personal expérimentation we are proud of... and double résults..!) , by hydrophobic treament, but no-totally waterproof, of the facades in tufa stone. It keep them dry on surface, respecting the hygrometric need for the stone to stay strong and stop "thermic bridge effect" as natural (plus a bonus : , it keeps the walls to stay clean : each rain slides on surface and clean dirt, wich does not go inside the stone to get dirty with years )
Enhanced Insolation of ceilings inside room thermic and accoustic... (+ suppl ceilings by rockwool or polyurethane condensed).
The gradual change of all frames (windows, some doors) in the same esthetic (very high insulation 4-18-4, inter argon gas, low emissivity, double condensing chamber, exotic wood, 3-5 points closures ...) or (Custom made frame in plywood CTBX exotic woods + 30mm thick glass - 10mm- for towers, eg., easy to open, this time, in order to clean the outside) combined with the installation ourselves in the rules art, without neglecting the quality of installation, with high quality products and insulating perennial. The savings have already paid their full cost (about 35 windows changed to this day ...)
Enhanced insulation for 8 towers doors , adding treshols and perimeter oak adds and double door sometimes.
Remplacement in 2009**, of central heater old from 1994, by a new generation of gas condensing high performance, high efficency (109%.!) , recovery of heat from flue gases at maximum, and very low pollutant discharges gices it the classification of ecological boiler.
- coupled with a sophisticated computer programming, we have adapted our selves, minutely "custom & variable" depending on the occupation
- each room is individually controlled, in addition, individual thermostat
- all controlled automatically by exterior temperature captor
Management of Electrical energy consumed
All bulbs in the house (more than 200) are low consumption (warm lights)
Integration of leds in technical rooms (cold lights)
Integration of instant economic halogensin all in the corridors and stairs
Infra-red Detectors(9) to ligh stairs, corridors, access, all equiped with timers 1mn 30 secondes.
Special Contract TEMPO ** avec EDF(national ellecticity company) which oblige to manage well, clever and precises (maybe budget danger if not respected well basics : kWh may be from 4 cts €/KWh to 10x more expensive in peak nationnal period called "red" , about 60 cts €/KWh ... but very effective important savings may be done on a total year cosumation.) ( a complexe computer -counter with 6 rates, high & low hours, day & night, days "red", "blue", "white", adapted to "live" nationnal country consumation), but we may manage ourselves : ** automatic parameters timing for heating water of each of our 3 tanks , based on occupancy. ** using our Induction set for cooking and micro-wave for heating as more as posible . ** delay & program all washing sets, at night in very very low cost, ** remplacement of all cold equipments(fridges, freezers) in classified high insulated AAA++ ** outplug all unused equipments at night ** outplug wifi between 1.30am and 07.30am local ** very low cooking preparations from 10.00pm in ultra-eco rates.
Free supply of wood (without limitation) to cottage guests during the winter months for the insert fireplace with heat recovery (they always have a choice with electric heating, nothing is mandatory, but awareness of environmental problems, want to try, and the charm of a romantic fireplace, is often sufficient to recover good reflexes of good sense ...)
Water
Manage Guests Water
Awareness of water management in every bathroom for the use of towels during long stays.
Savers on taps,
Double flow flushing toilets on all of House.
all new plumbing are new technology multi-strata , anti-tartar, anti-freeze, to life more than 50 years, anti-UV, anti oxygen diffusion without harmful oxides (oxide / carbonate Copper is a poison including the environment)
Total elimination of ancient lead pipes
Management of Gargen Water
We connected the roof gutter on our terrace, for the recovery of almost all of Rainwater roofs, which now gives us full autonomy and free of watering our gardens ALL (0 cl water public network used the past 8 years ..!, and vegetables from the garden watered without chlorinated water ..!).
Everything is stored in several permanent reserves in the garden, totaling nearly 7,000 l.
Small low-power pumps allow pumping and all watering gardens all ... (Garden of Roses French, massive edges of walls, Planters Court paved all the vegetable garden and indoor plants)
By an ingenious system, we derive the surpluses of rain fall, so help re-hydration House basements in case of drought.
Management of wastes .. Recycling in new free Ressources
All the old wood removed was kept (damaged floors, stairs broken boards, closet doors stored in attics, etc ...) have been cleaned, and re-cycled used whenever possible in the restoration of the house. (The frames , from sixteenth century, weren't they, as already mortised , re-cycled from oldest structures ...maybe 14th century), In accordance with the spirit of the old habit economy.
We buy massively some old furnitures, for their "value wood materials" and quite old of around 100 years, often for a ridiculous prices, for apart piece by piece, and re-cycling their moldings, angles, sculptures, cornices, patterns, columns handles and decorative sconces in bronze, marble, glass beveled mirror with patinated tain, etc ... everything is very useful in creating or decoration (... Medieval canopies, for example ...), especially for their age "period." Some buffets were directly re-worked, embellished, cut and processed in radiator covers, cabinet basin bathroom, or displayed in tourist brochures ... "Henry II" style. Good old antique secret methods to "grow old skate" eventually may perfect time of appearance of these "authentic".
All scrap wood work are sorted, and the remaining after 3 years of domestic and unusable, were used to heat the cottage all winter ... insert a recovery in its warmth.
lime rubble and broken floor tiles, were used as fill under the new walkways and terraces.
all blocks of tufa stone, removed during the construction of the outer door of the cottage has been preserved (stored in garden ...), they serve regularly subject:
- For veneer repairs wall bottom,
- Reconstruction and the sculpture of the garage door,
- Reconstruction of the chimney-sculpture of the cottage,
- 2 fronts and fireplaces destroyed in rooms Charles VII and Agnes Sorel
all the old pavement of the yard sixteenth century, "concrete-joints" in the 60s, have been cleaned, one by one, jackhammered, repaving and reused as the old ... on sand, to recover this superb interior cobbled yard.
all dust from cleaning the walls reused as backfill grouting and cobblestones of the courtyard.
all cobblesstones inside the stables, dismounted & kept before pouring the slab floor of consolidation cottage) and re-installed as new outdoor terrace reserved for the cottage, overlooking the garden.
all fixed furniture and woodwork, disassembled, repaired and re-used in other parts of the house
Old window frames, door latches and old, stripped, cleaned and re-used at the discretion of the restorations.
Compost is placed behind the garden for food waste.the vegetals & Plants are crushed and / or used to mulch roses
grass clippings are also divided into mulch to reduce evaporation and reduce watering in summer.
Living Well too - Health and Wellness
behaviors to their health and well-being by demonstrating the ability to:
Eating fruits and vegetables in season, local production, and prefer local producer (duck, foie gras, cheeses, wines, markets, etc. ..)
Buy Organic and Local whenever possible, to the flavors, and verifiable traceability ... by logical ethics virtuous to support another more responsible agriculture.
engaging in regular physical activity with garden maintenance in addition to the restoration of the house
cultivate our garden completely organic products simple and essential for the taste: our salads and pounds of tomatoes, zucchini, beans, eggplant, potatoes vitelottepotatoes, onions, radishes and all aromatic (savory, rosemary, dill, mint, basil, parsley, sage, licorice, tarragon, chives, thyme, etc. ..), also come from the fruit garden. (our Kiwi jam, strawberries and raspberries are made from our fruit too)
raise our beautiful 9 hens, remains to be fully organic eggs, and fresh daily ...

We use a clean vehicle, syndicated, unlimited autonomy, for common use and occasional utility (Kangoo 1.2L), certified green card "clean" , 4hp low taxed, LPG energy, low CO ² emissions (30 times less than the diesel ), and very economical ..! (to 0.75cts /liter, it costs 20€ to drive 550 kms..!)
Future Projects:
Various alternative modes of production will be gradually introduced and studied, if possible additional gain:
- Ventilation and reinforced recycled dual-stream
- Solar water heaters
- Photo-voltaic solar panels which provide some existing lighting garden every night with solar energy for 365 days
- Geothermal recovering calories (12 ° constant summer-winter) from our "secret undergrounds"
Total insulation of the roof, which would save more energy while allowing other open storage areas clean
- In attics clean and isolated (storing clothing and fabrics)
- Permanent workshops (sewing / sculpture / painting / repairs small tiled / small restorations / small work light, to electronics, computer / etc